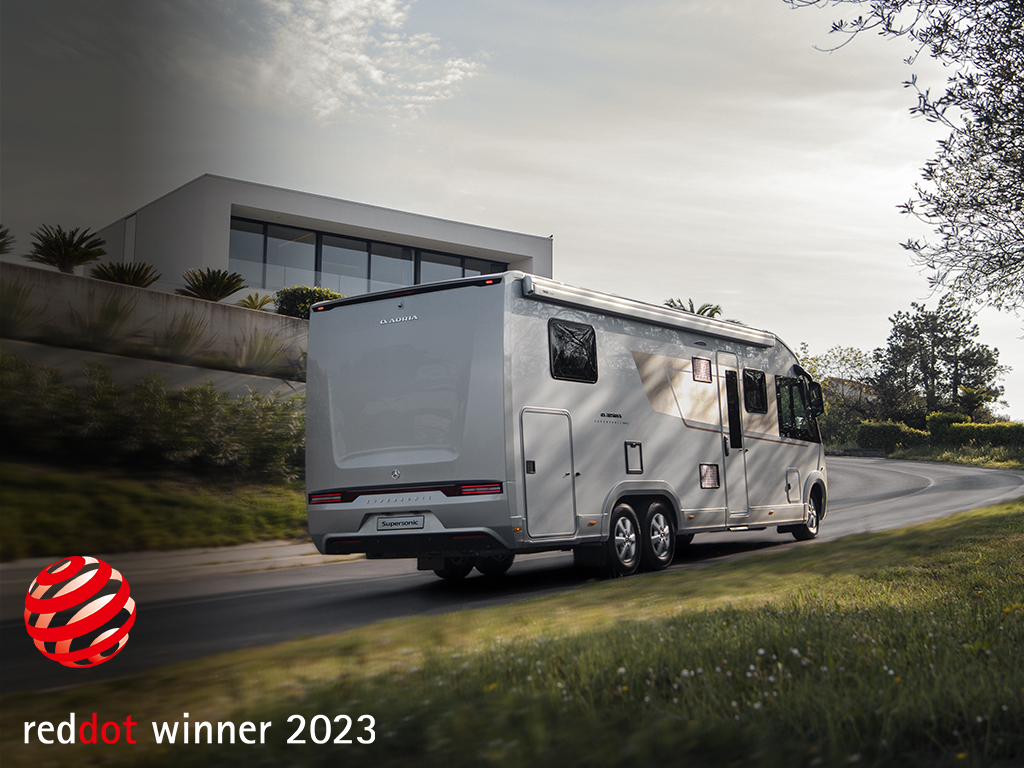 Supersonic wins prestigious Red Dot design award
Adria Mobil is delighted to announce that the new Adria Supersonic integrated motorhomes, have won the prestigious Red Dot design award 2023.
The Red Dot awards ''in search of good design'' is one of the world's largest design competitions and the Red Dot label has become established internationally as one of the most sought-after marks of quality for good design. Available in three categories – Product Design, Brand & Communication Design and Design Concept – the new Supersonic won a distinction in the Product Design category.
The new Supersonic range, launched at the Caravan Salon Dusseldorf in September 2022, is Adria's pinnacle range of integrated motorhomes built on the Mercedes-Benz Sprinter base vehicle. v
The design of the Supersonic is inspired by the latest in yacht, home and automotive design. It manages to combine well thought-out, timeless, and luxurious design with performance and innovation to deliver an exclusive driving and living experience.
Supersonic is perfectly integrated on Mercedes-Benz, a synonym for luxurious elegant design, precision engineering and the ultimate motorhome base vehicle. There are four layouts available for those seeking a truly refined and capable motorhome.
https://inspirations.adria-mobil.com/11/new-supersonic.html
Back