Discover why good design is driving caravan ownership.
In the last six years, Adria has introduced new generation designs for each of its best-selling caravans. Choose an Adria and you can be sure that it is offering the most advanced exterior design, and elegant contemporary interiors.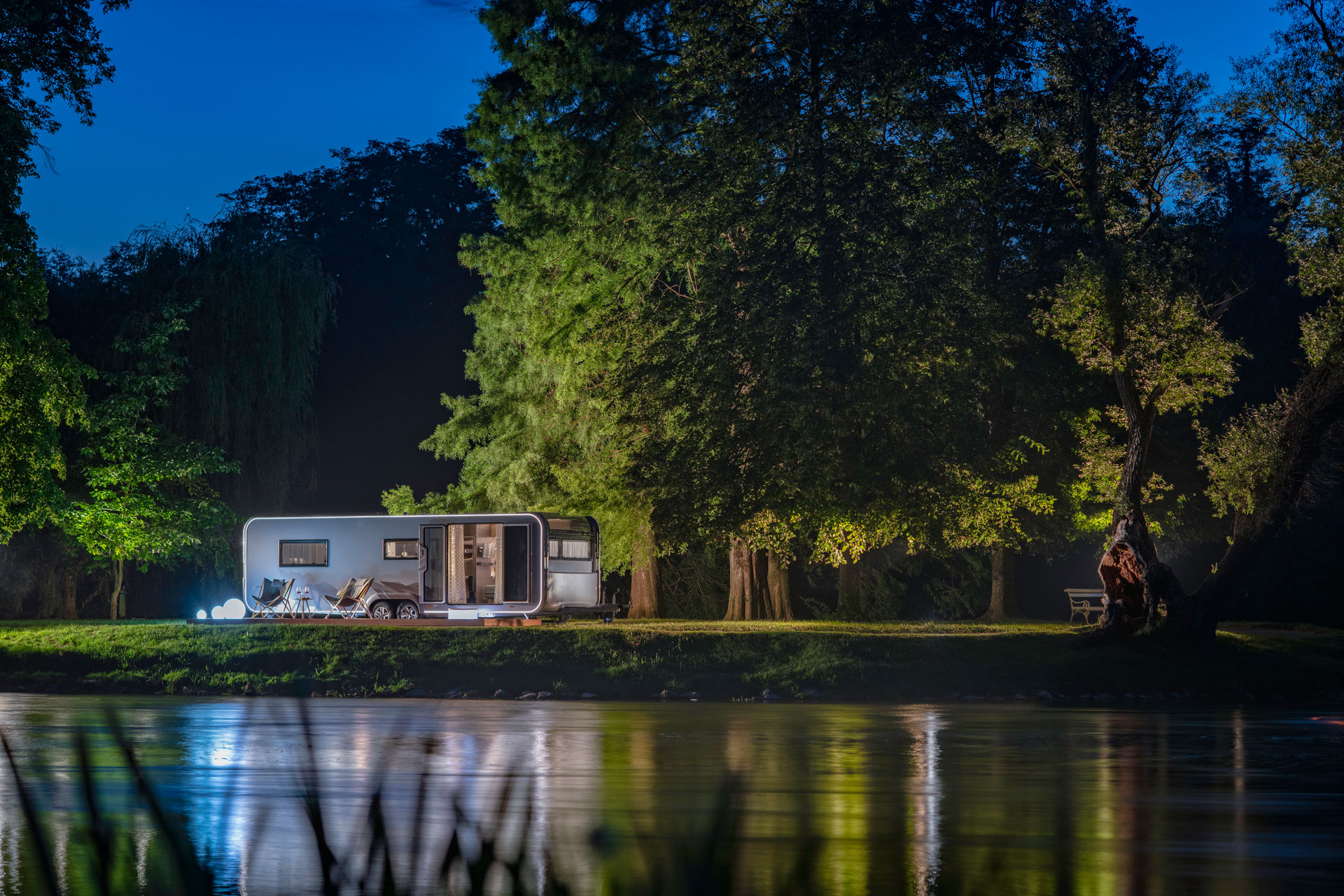 "Across Europe, nearly 1 in every 10 new caravans registered in the last two years, carry the Adria badge. This and many independent awards our caravans have won, gives us a strong sense that our caravans appeal to buyers and independent experts who judge the awards. Adria has won 5 European Innovation Awards in the last 4 years! Awards are nice, but satisfied owners are the most important goal"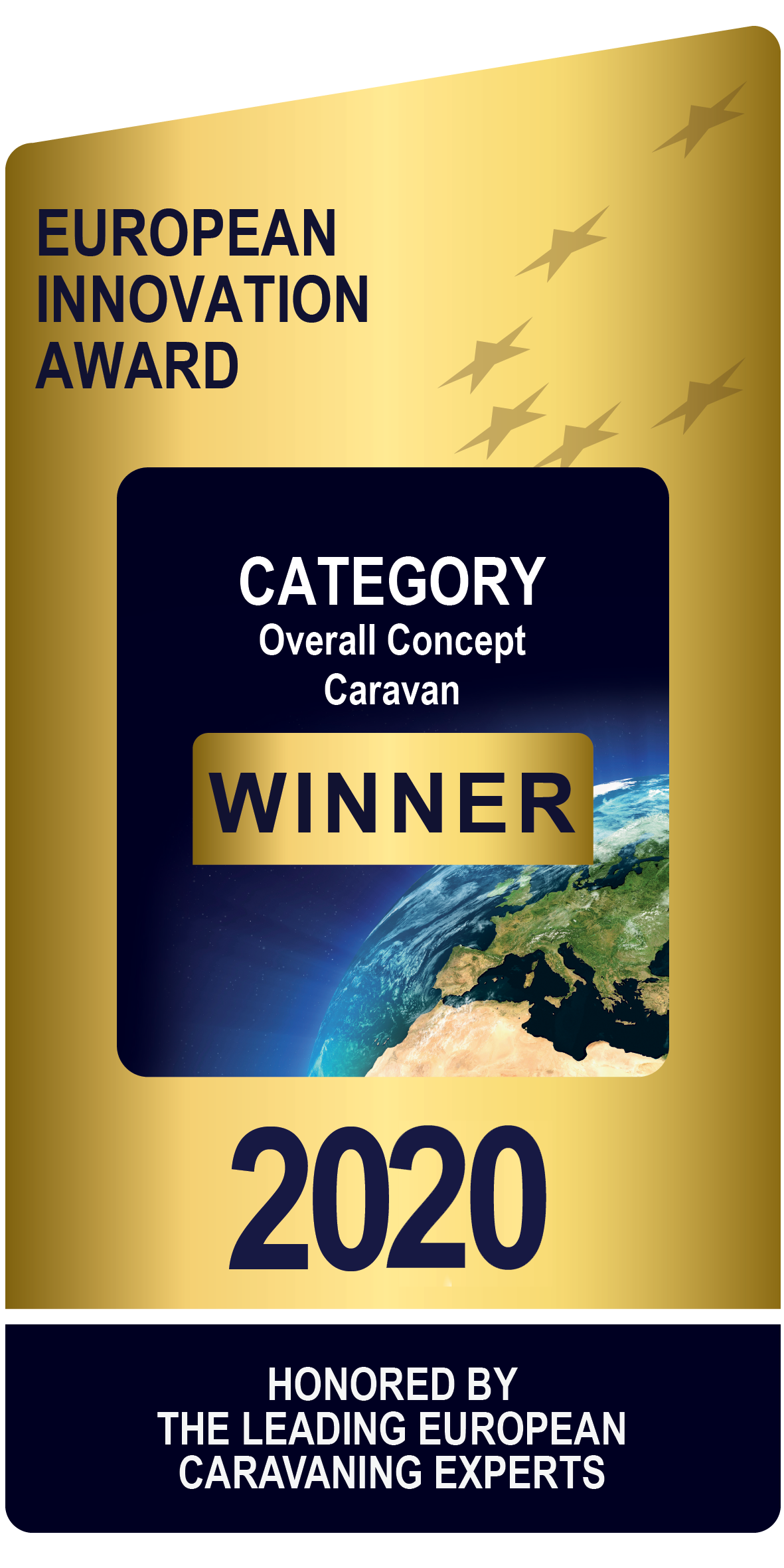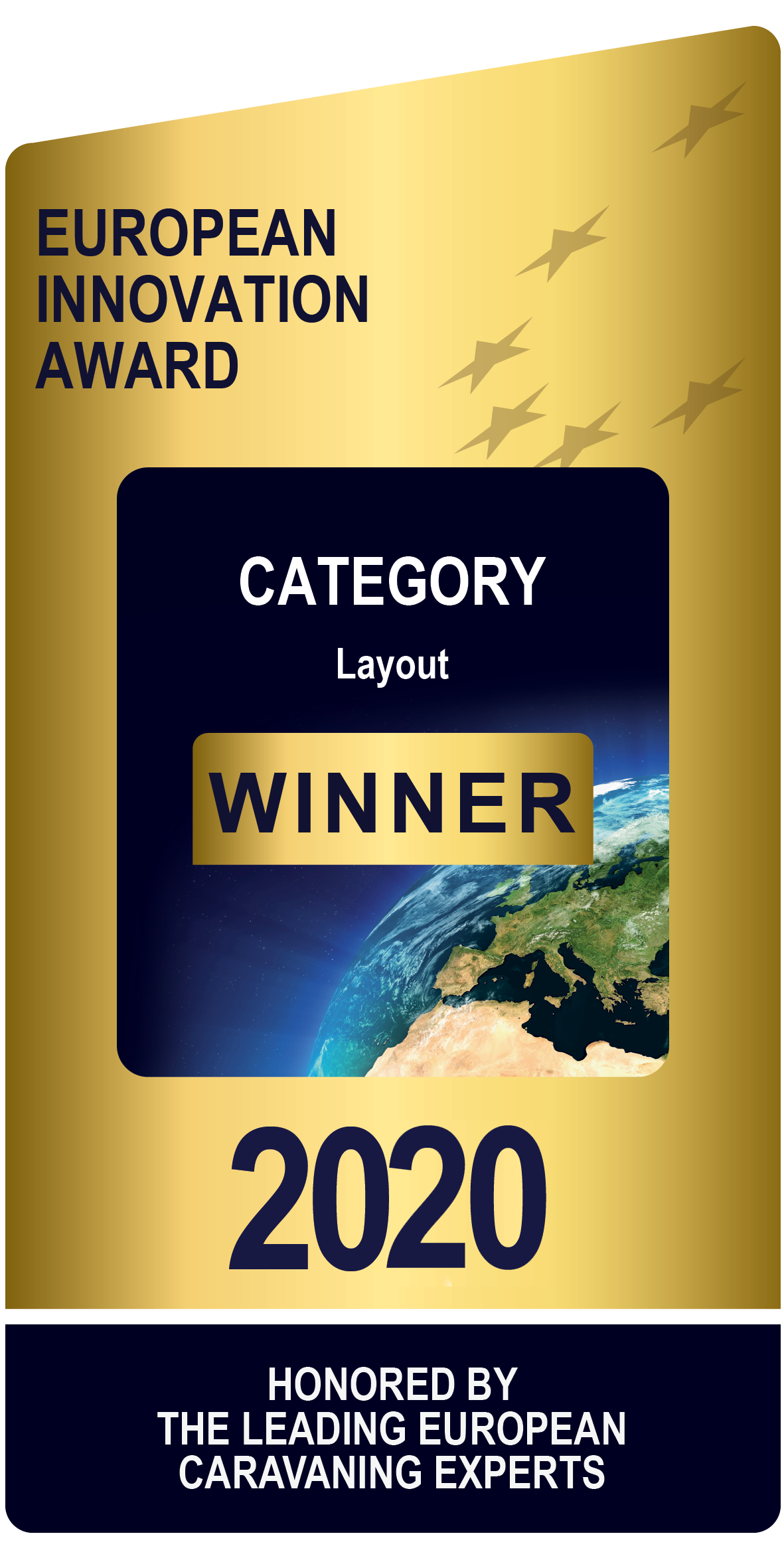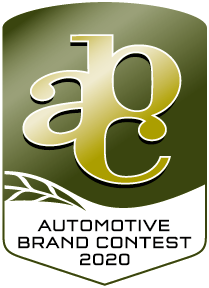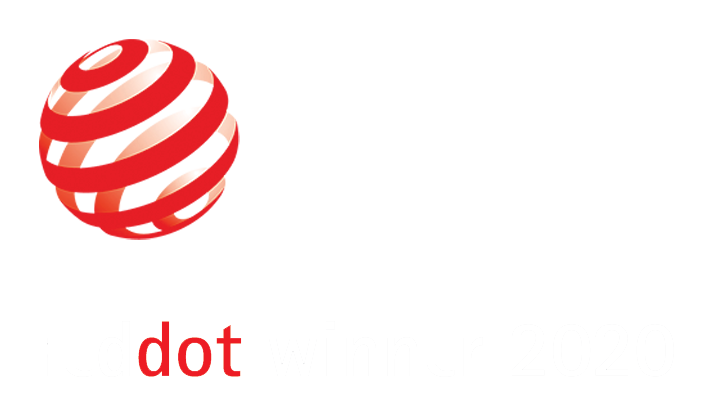 Adria Caravan design team
Adria team has worked for Adria Mobil since 2016, mana- ging the Adria caravan portfolio, their lifecycles and pro- duct design through to execution.
Adria team has overseen the launch of seven new ranges as Adria's market share in Europe grew from 4.9 to 9.4%.
Caravans are at the heart of the Adria story, starting in 1965. Today, the brand's sales are evenly split with mo- torhomes and campervans. Caravans are an enduring category, with many experienced fans and latterly many newcomers, attracted by the flexible mobility of a towed vehicle.
Key to Adria's success is focus and investment in offering a complete, balanced portfolio of caravans, with sales ener- gized by the new designs offered.
''We have developed a design language and shared knowledge in our design and development team. We have a partner- ship with our design agency SITO, also based in Slovenia. We have a strong de- sign management process and monitor customer needs in detail. Good design
is now natural to us and our portfolio is strong - Astella and new generation Al- pina, Adora, Altea and now Aviva gets a makeover too. Then of course we have the much loved, iconic Action, a story all on its own''.
Adria Caravan design team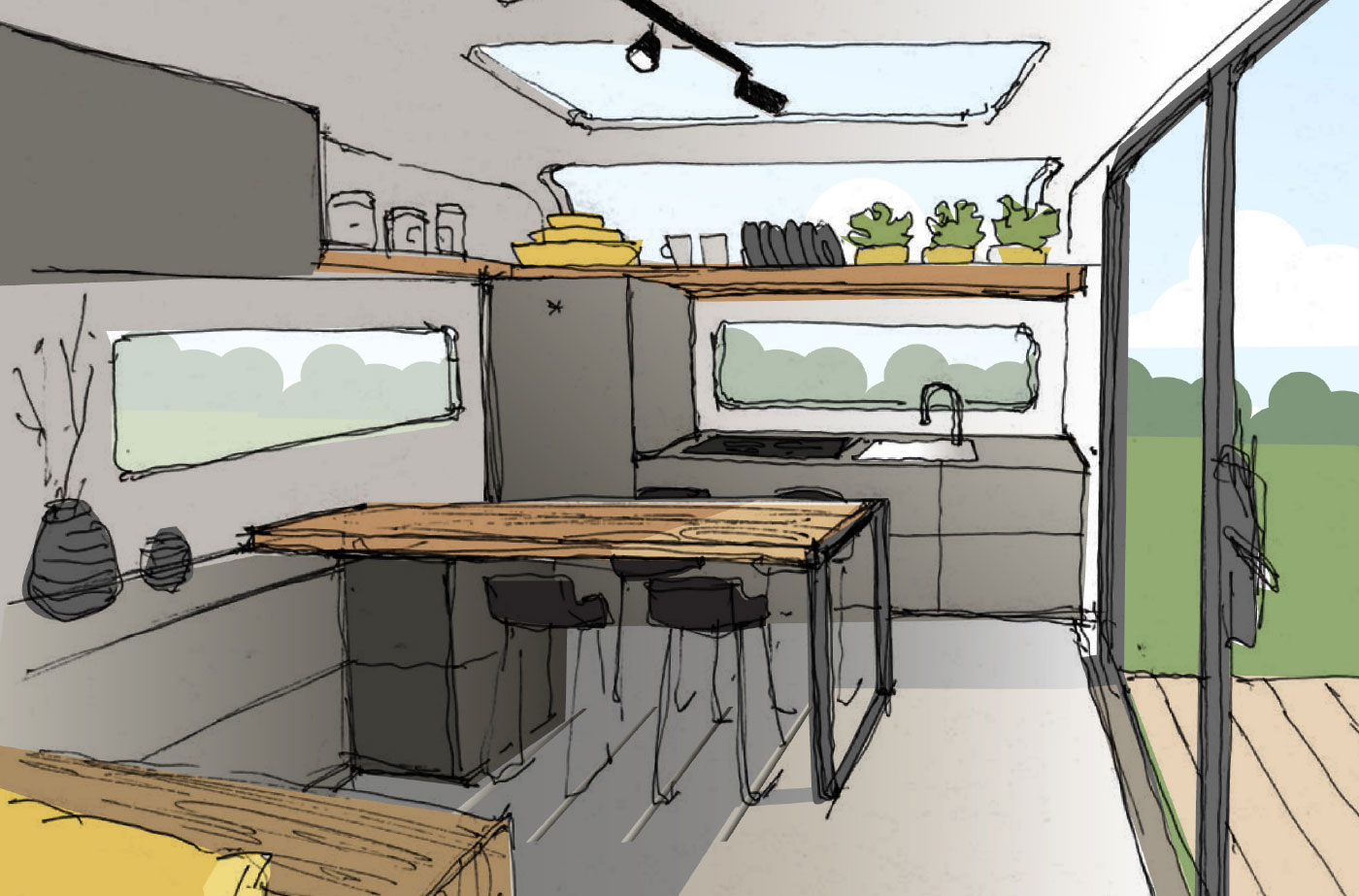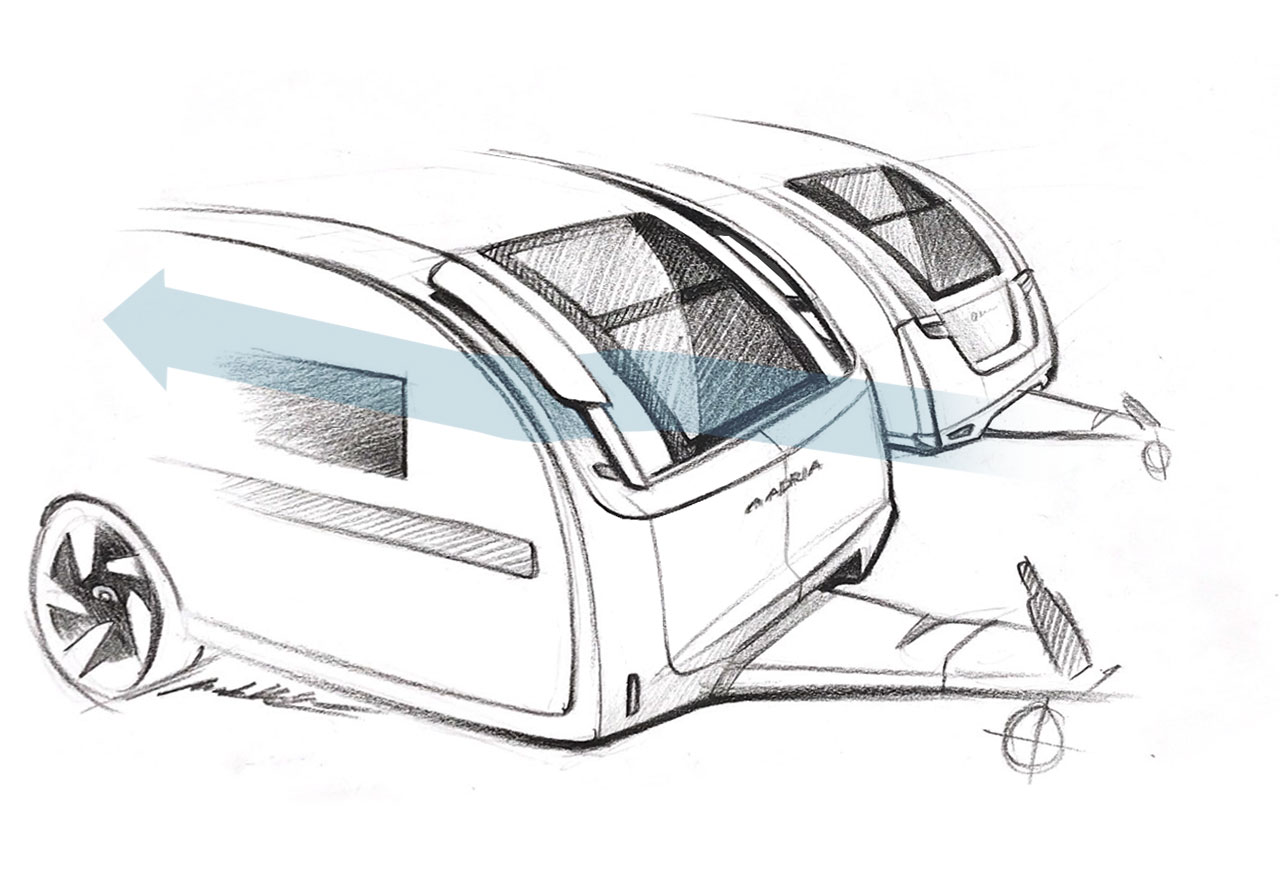 ''Lighter, narrower, and more aerody- namic caravans drive our approach. We focus on weight and e-mobility and are doing studies on many fronts. Our latest new designs, Aviva and Aviva Lite, are especially driven by our focus on the experiences we wish to deliver''.
Adria Mobil have used the science of aerodynamics to improve the towing efficiency and aesthetics of caravan exteriors, setting new standards. The designers have more freedom and great attention is paid to space, to form fun- ction, to lighting and ambiance.
"We have also worked on making ca- ravanning easier and more convenient, with innovations such as Adria MACH. Our Smart app allows you to manage key functions of the caravan through your smart phone or tablet."
Adria Caravan design team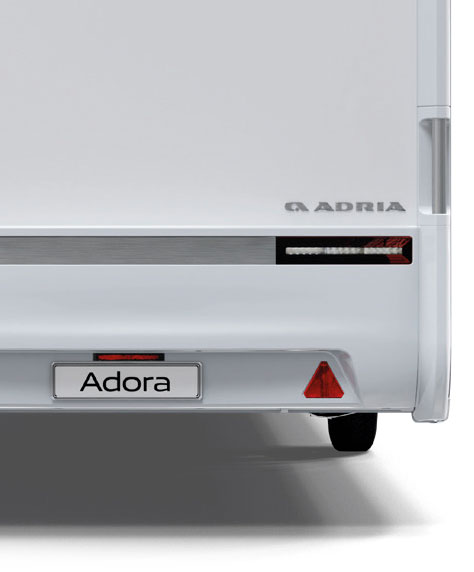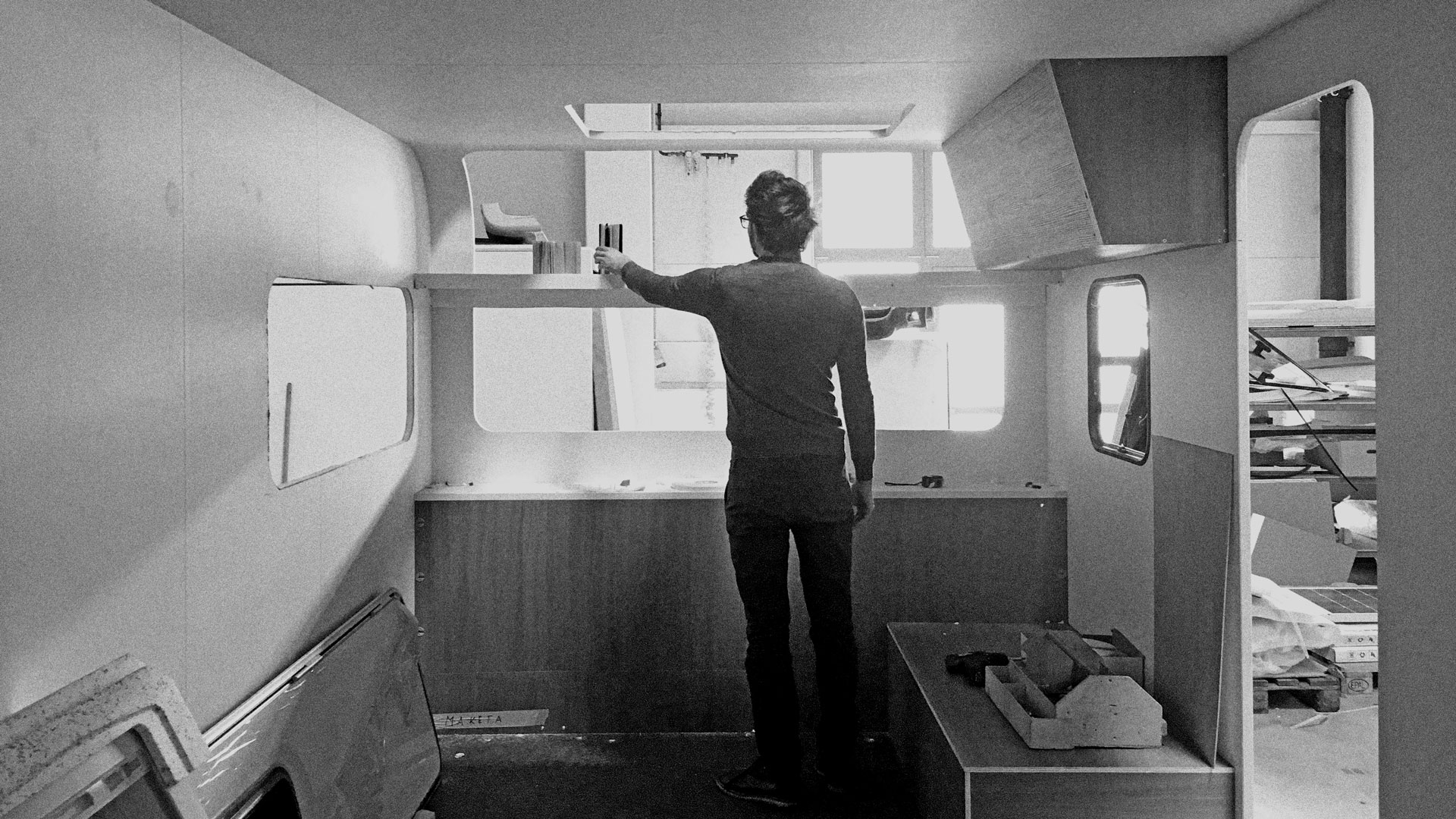 Prototyping
Adria Mobil changed their approach to prototyping in the new generation project, using new methods of 'quick prototyping' to check design integrity and build feasibility. The real construction and material versions, then follow more smoothly.
Andraž Šapec
Senior Product Designer - Adria Mobil Design Partner, Sito
SITO are an innovation and industrial design studio based in Ljubljana, from where Andraž leads the team working with Adria Mobil. He speaks with curiosity and conviction, you can tell he is passionate about good design and about challenging what has gone before.
"Adria's new caravans is an thorough project, it has been a powerful process from the start, with a shared vision and go- als, with results speaking for themselves. Our cooperation started by taking a deep dive into creating a new design strategy across the whole collection, conducting in-depth research, developing new mood boards, materials and focusing on the experiences Adria wanted to deliver".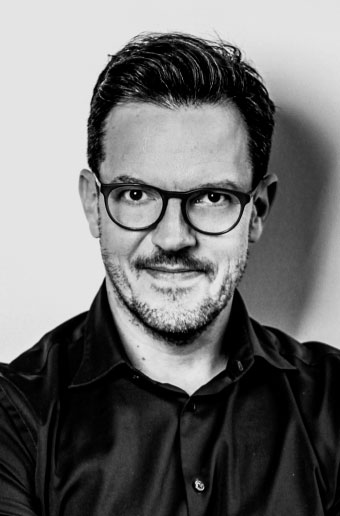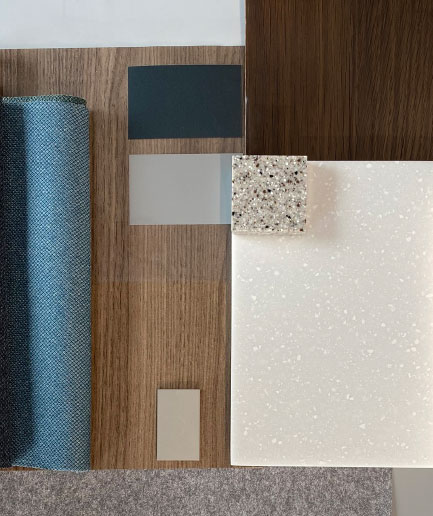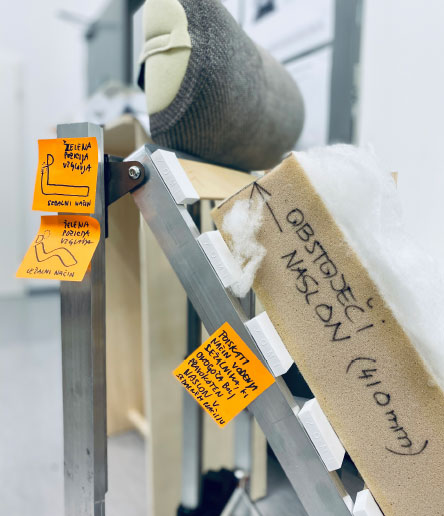 The importance of stories
Adria Mobil and Sito regularly conducts design research with in-depth inter- views, giving deep insights into opportunities for future design, from whole vehicle to the smallest details which make a difference.
"It is important that we understand and design the right experience for the users, for each caravan range, as expectations and needs differ. Look at a new generation Alpina, Adora or Altea and you will see each is very carefully thought through and exe- cuted, yet they are clearly part of the Adria collection".
Andraž comments.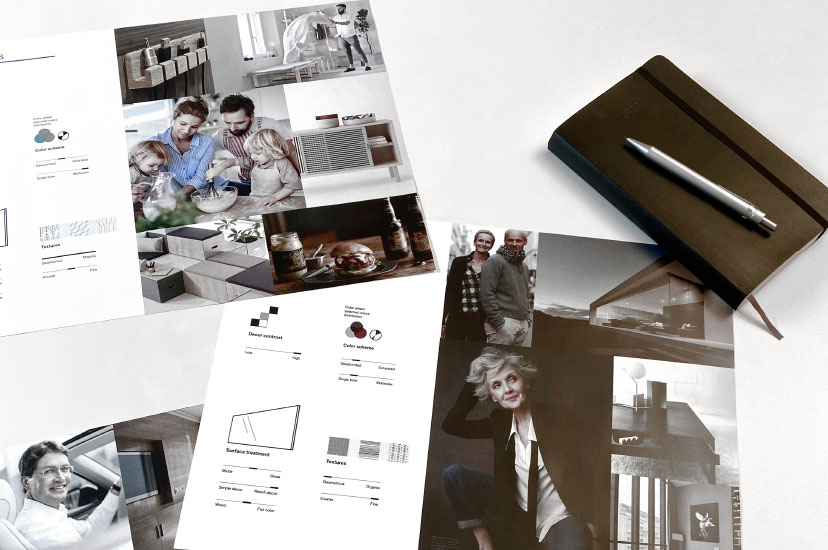 "Astella reflects an avant-garde contemporary design, Alpina offers a certain timeless luxury with a focus on performance and classic touches. Adora brings a timeless elegant modernity and Altea is more trendy and more colourful, with more modularity".
Andraž reflected.
Coming soon!
Look out for the latest new Adria caravans.
New Aviva
is the latest from the Adria Mobil caravan team.
The new Aviva, is designed for easy living and offers a range of modern, lightweight caravans, combining the new generation exterior profile with the stylish interior and the original character, which made this caravan range so popular.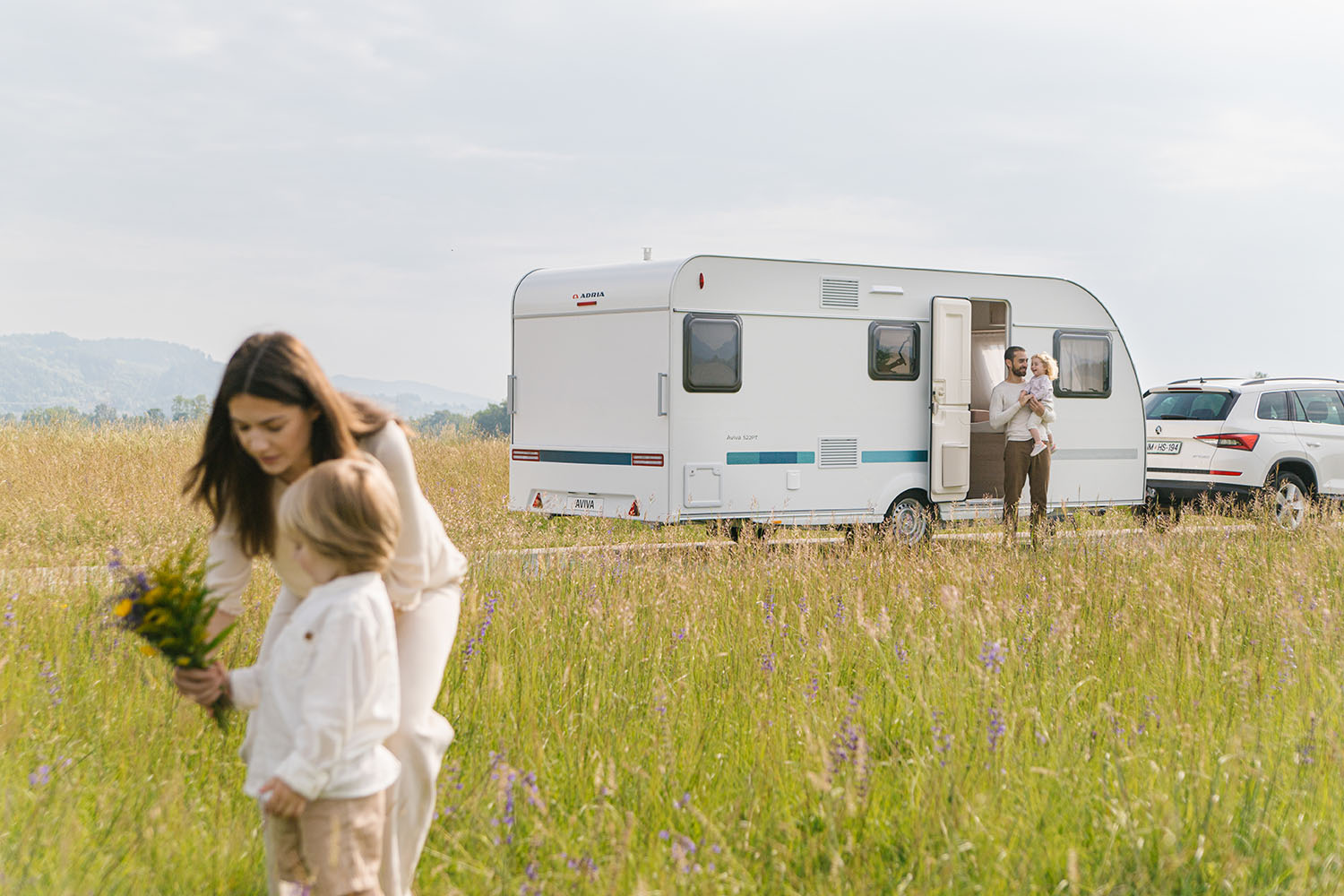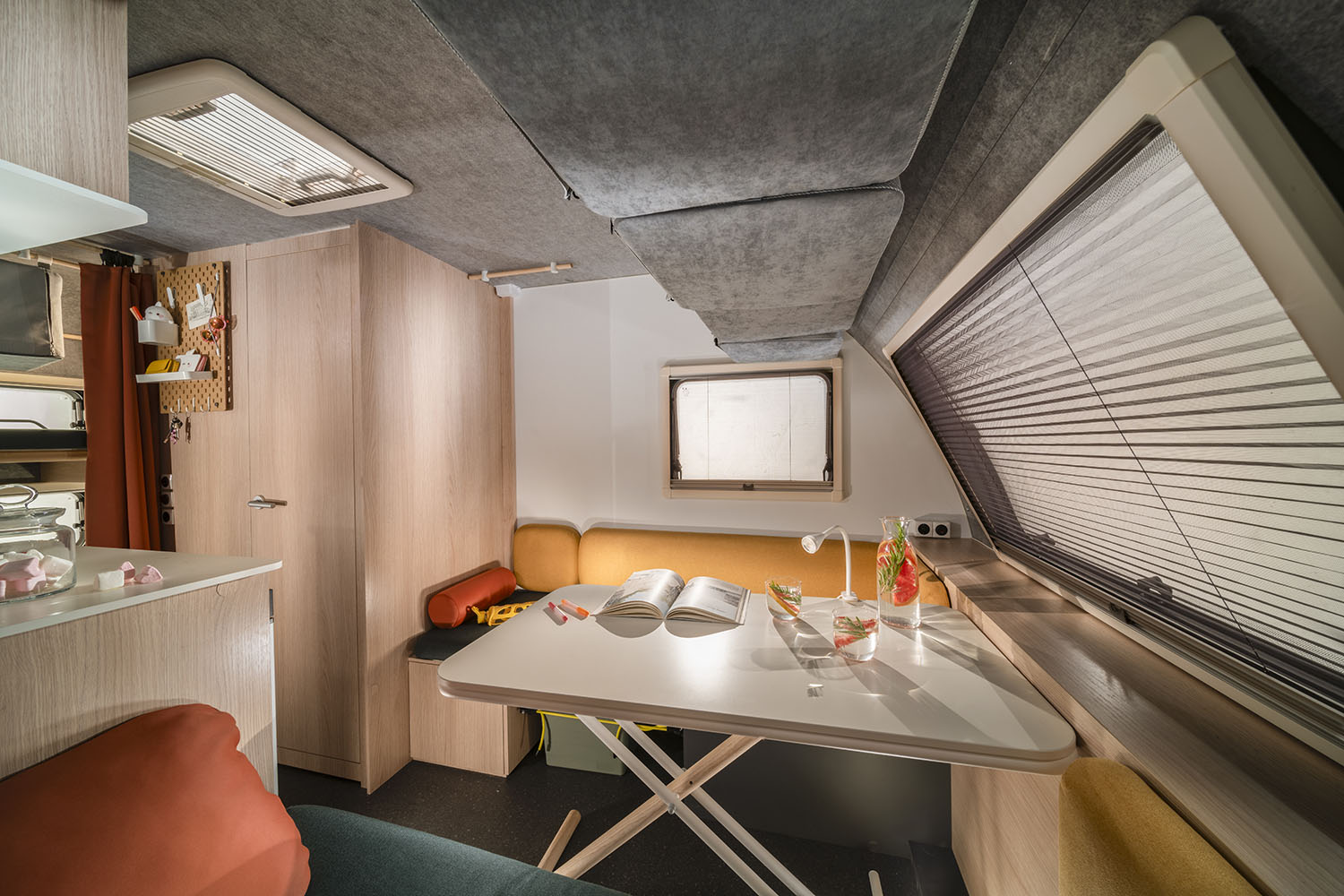 New Aviva Lite
takes the 'stories' idea even further, it is a smart and simple caravan with a novel idea, where the experiences you seek outweigh the comfort you need.
In many ways, these latest new models provide modern-day examples of the spirit of the early Adria caravans of the 1960's. Caravanning of cour- se, should be simple, easy, and fun, so these latest new caravans, keep to this formula.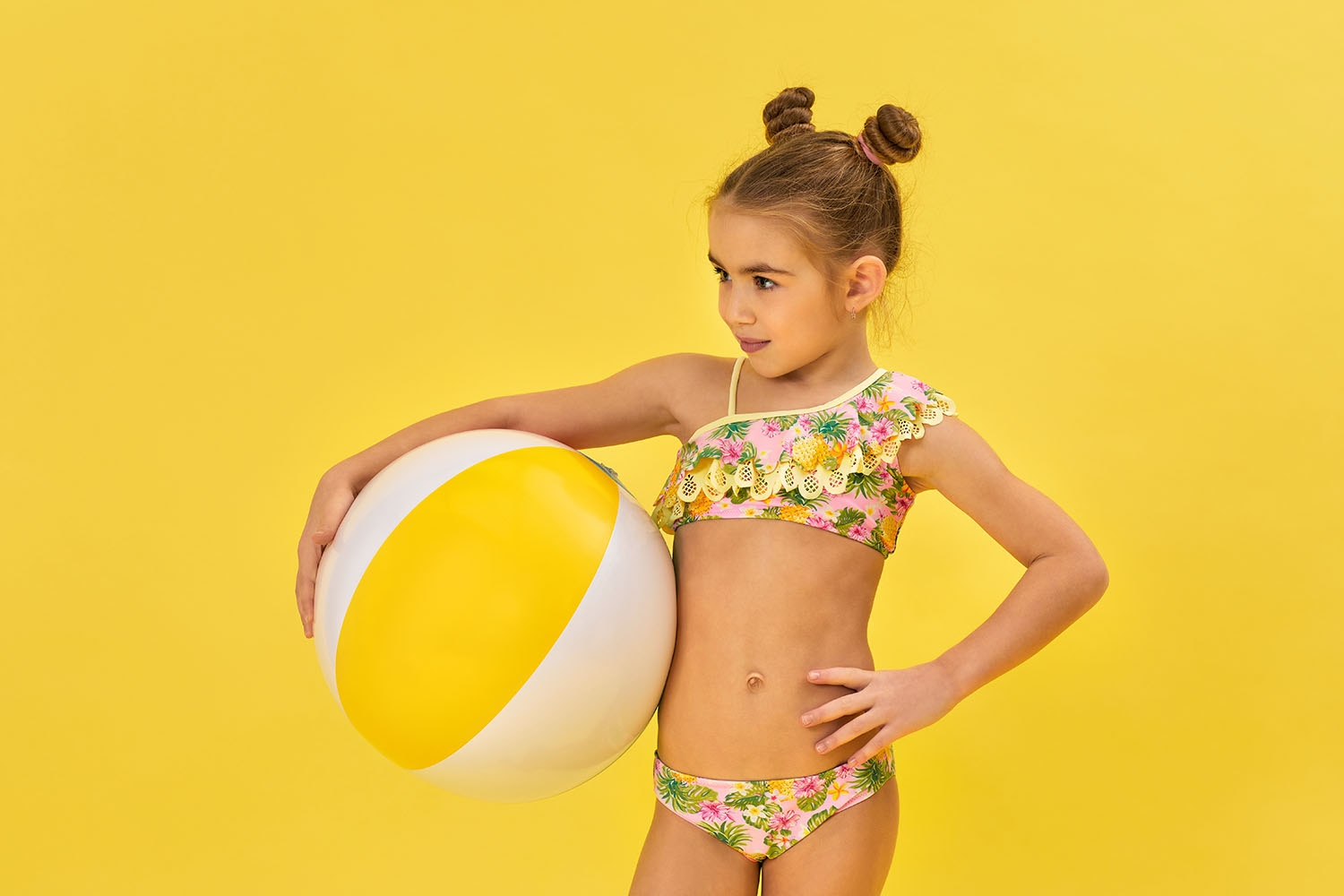 Adria's best-selling caravans
Discover the design which best meets your needs: